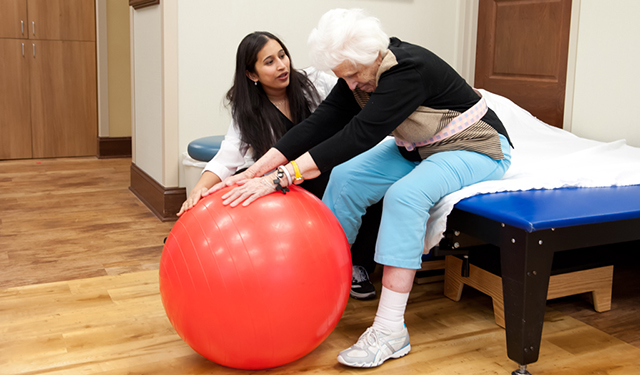 Generations Healthcare Network is dedicated to serving your family's needs and exceeding your expectations.
What is Long-Term Care?
Some residents require ongoing medical care or assistance with activities of daily living and basic care support. Staff are provided training in caregiving that includes bathing, dressing, cooking, and medication management. Staff will also coordinate services with outside healthcare providers to ensure residents are optimizing their health.
Some long-term care living options are designed especially for patients with Alzheimer's disease. Programming is focused on maintaining skills and retaining quality of life. Hospice care is available for patients diagnosed with a terminal illness. Hospice can provide the physical, emotional and spiritual support to patients and their families to help work through this challenging time.
Who Should Participate in Long-Term Care?
Residents that are unable to take care of activities of daily living or have ongoing medical care needs.
Why Choose Generations Healthcare Network for Long-Term Care?
Our nursing staff is available 7 days a week and 24 hours a day, and we have a dynamic team of medical specialists on-call 24 hours a day. We work closely with each patient's family and his/her physician to create an individualized treatment plan.
Our interdisciplinary team designs a customized program based on your personal health goals, followed by ongoing support for a successful outcome.
Which Communities Offer This Service?
Generations at Applewood
Generations at Elmwood Park
Generations at Neighbors
Generations at Oakton
Generations at Regency
Generations at Rock Island
Auburn Village