Vice President, Clinical Services
Beth has over 30 years of experience spanning the health care continuum. She started as a nurse technician and has worked in a number of settings including critical care, medical surgical, home care, hospice and post-acute care. She has held roles including staff nurse, nurse educator, and Director of nursing.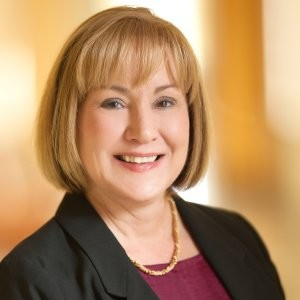 Beth received her RN degree from Indiana University, Indianapolis, Indiana and MSN from St. Xavier University, Chicago, Illinois. She is a member of the Professional and Technical Advisory Panel for Joint Commission. She is a contributor to several professional publications and conducts presentations across the U.S. on pressure ulcer and wound management. Beth has served on the board of directors of Telligen and the Illinois Catholic Health Care Association. 
"For me, nursing and my career in healthcare, has been such a rewarding experience. I have been fortunate to have had some wonderful role models in clinical and leadership roles that have assisted me on my journey. In the role of VP Clinical Services here at GHCN, I have the opportunity to work with great leaders and staff to provide the best care and services to those we serve. Along the way, I hope to be able to mentor and develop new nurse leaders to continue to provide the highest level of care for generations to come."