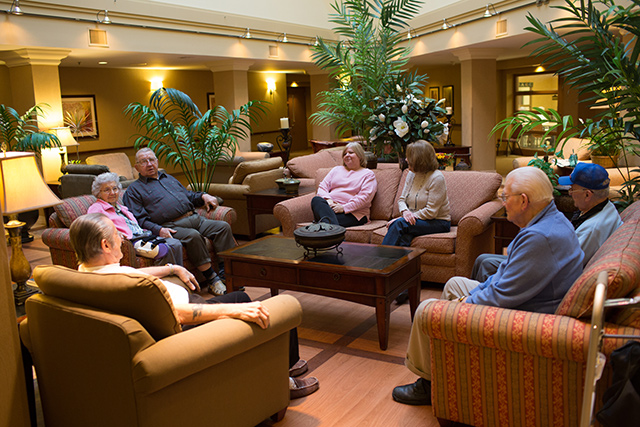 Independent living is a senior housing option that provides community living with support services such as meals, transportation, recreation and events.
What is Independent Living?
Independent Living offers a vibrant senior living community. This is a great option for seniors who are staying active, but want comfortable, safe and convenient housing. If you find yourself becoming overwhelmed by home maintenance, require regular health care services, or are simply looking to move to a residential community and make new social connections, an independent living retirement home may be a good fit for you.
Independent senior living options are maintenance-free so that you can spend time doing what you love. Apartment plans include bedrooms, living rooms, kitchens and private bathrooms. Accommodations include a variety of amenities, dining options, and concierge services. Residents can also enjoy numerous  on-site activities, social opportunities, and off-site excursions.
Why Choose Generations Healthcare Network for Independent Living?
Seniors who are seeking an active community, and who require minor assistance with activities of daily living. If you want a place to live that requires little maintenance, or you want to interact within a community, independent living is a great option.
Our independent living facilities are located in thriving communities, and you have access to amazing local activities and events. The facilities will feel like home, and provide you with elegant space and dining options.
Additionally, our independent living is connected to a rehabilitation facility where our nursing staff is available 7 days a week and 24 hours a day. For seniors who are recovering from a surgery or an illness, we work closely with each resident's family and his/her physician to create an individualized treatment plan.
Our interdisciplinary team designs a customized program based on your personal health goals, followed by ongoing support for a successful outcome.
Which Communities Offer This Service?