Generations Healthcare Network has a great team of professionals. Whether you visit our corporate office or one of our communities, you will have the opportunity to meet members of our leadership and management team.
Bryan G. Barrish
Principal
Mr. Bryan G. Barrish is a Principal and a Managing Member of Generations Healthcare Network LLC, a premier healthcare consulting organization servicing client facilities specializing in skilled rehabilitation and clinical nursing services. Inspired by family and his inherent sensitivity to the healthcare needs of society's most vulnerable – the elderly, the incapacitated and the mentally ill – he was drawn to a career in long-term care, working first in many supportive positions and then culminating as a healthcare facility Administrator. As an established and experienced healthcare provider, Mr. Barrish had a vision of expansion and vertical healthcare integration. In this light, he decided in 1991 to establish SIR Management Inc., a nursing facility consulting company with an innovative behavioral healthcare specialty component.
Today, SIR Management's expert consultants continue in their specialty capacity to represent five Specialized Mental Healthcare and Rehabilitation (SMHRF) facilities located in Illinois, while Generations' consultants are excited to focus their respective expertise on supporting skilled and rehab systems of care. The spectrum of SIR and Generations' consulting ranges from providing guidance in program development to fiscal, operational and facility environmental management.
Michael Giannini
Principal
Michael R. Giannini has dedicated his life's work over the last 30 years to improving the quality of life for society's aging population and others requiring long-term care services. Mr. Giannini is a Principal and Managing member of Generations Healthcare Network. In this capacity he continues his work by assisting Generation's network of skilled and rehab client facilities develop their clinical and programmatic goals, interventions and objectives that will yield optimum results for their respective residents.
Mr. Giannini's exposure to long-term care began in the mid-1980s while serving as Bureau Chief of Long Term Care for the Illinois Department of Public Aid. During this tenure, Mr. Giannini visited many of the State's licensed long term care facilities and observed a broad representation of the varying facility environments and systems of care. It was during his many visits that he experienced an epiphany, deciding then to continue as a senior care advocate in the private sector. As the State of Illinois' resident authority during this time, Mr. Giannini was invited to speak throughout the country as an expert in quality nursing home care systems and governmental rate setting methodologies for long term care facilities. Mr. Giannini participated in the design and ultimately directed the implementation of the highly recognized Quality Incentive Program (QUIP) for Nursing Facilities in Illinois. This program was honored by the Ford Foundation in conjunction with Harvard University's Kennedy School of Government as one of the most innovative programs in state and local government.
Louise Bergthold
Board of Directors
Louise Bergthold has been a member of the Generations Healthcare Network family since 1992. As a registered nurse for over 30 years and in leadership roles for over 20 years she brings a unique blend of experience and skills to the Generation's management team. Currently she utilizes her knowledge, skills and experience to lead the consultant team at Generations Healthcare Network.
Read more»

Thomas Winter
COO Financial
Tom Winter has been a part of the Generations family over 20 years as COO Financial and CFO and Treasurer, and serves as EVP of Financial Services. Tom oversees all financial services provided to client facilities. He manages a team of bookkeepers and other financial professionals who process the facilities payroll, payables and accounts receivable. Additionally he is responsible for cultivating relationships with various financial institutions related to our organization and their clients. He is a company board member, and Manager-Principal.
Read more»
Patrick Baalke
COO
Patrick Baalke has been with the company for over 20 years, starting when he was a high school student. He provides consultative services to the Administrators of our Skilled Nursing clients in addition to the consultative services and program development he oversees in associated Specialized Mental Health Rehabilitation facilities. He works directly with the Administrators and Executive Directors assisting them to achieve their operational and financial goals.
Read more»
Janet Knoll
Reimbursement Consultant
Janet Knoll is Generations Healthcare Network's Medicare and reimbursement expert. Her team of Reimbursement Specialists provides leadership to client facilities in the management of the Minimum Data Set (MDS) processes in accordance with current federal and state standards, guidelines and regulations. Janet educates staff on the importance of appropriate completion of the MDS to ensure all services provided are accurately captured to optimize facility Medicare and Medicaid reimbursement. She also oversees the restorative components of programming and training. In addition, she is responsible for the implementation of the electronic health record systems in client facilities.
Read more»
Kirsten Schloss
Sr. Vice President – North
Kirsten Schloss has been with Generations Healthcare Network for over 10 years. Kirsten manages the dietary, physical plant, and IT consultant teams. She works with our client facilities' dietary departments and nutritionists to create menus that are not only nutritious but appealing. Per Kirsten, "proper nutrition is integral part of recuperation and we want the residents to have a warm dining experience." She assists facilities with meeting food service sanitation standards and working within a budget.
Read more»
Jason White
Vice President of Physical Plant
Jason White has been with Generations Healthcare Network for over five years. His main role is ensuring patient and building safety in client facilities on an operational and engineering basis. He specializes in life safety codes which are the most widely used source for strategies to protect people based on building construction and occupancy features that minimize the effects of hazards. His team develops safety guidelines and procedures for both the physical plant and employees. He is a resource for all Federal and State regulations governing physical plant, life safety code, and OSHA.
Read more»
Kate Arebalo
Vice President of Business Development
Kate Arebalo joined the Generations family in June 2015. She was previously in the senior healthcare field for over 10 years, focusing on operations, sales and marketing in independent living communities. Kate also worked for local rehab and nursing facilities in sales and marketing at a regional level.
Previously she oversaw the sales and marketing programs for our Generations at Oakton campus where she established an ongoing viable network of referral sources that supported the campus and ensured the census and program goals of the facilities were achieved and maintained.
Read more»
Rose Suplemento
VICE PRESIDENT OF CLINICAL SERVICES
Rose Suplemento is the Vice President of Clinical Services at Generations Healthcare Network, consulting on clinical operations across the Generations Healthcare facilities. Her career in the healthcare industry began in 2006 as a floor nurse, which progressed into roles such as Director of Nursing, MDS Coordinator, and Consultant. Her extensive personal experience as a clinician lends itself to her current role, whose main focus is the assurance
of the highest standard of advanced clinical operations.
Rose maintains that strong leadership and solution-based thinking is critical in order to ensure that all Generations' clinical teams achieve success. She is a team player, collaborator and leader who wants to spearhead change in the modern-day healthcare world. In her own words, "being a sub-acute and post-acute nurse, leadership is already my strength."
Read more»
Bart Barrish
FINANCIAL ANALYST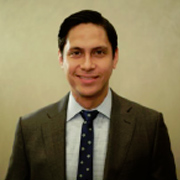 Bart Barrish is the head of the IT department and a Financial Analyst at Generations Healthcare Network. As the former Executive Director at Generations at Oakton and Assistant Administrator at Generations at Regency, he has longstanding in-person experience within the Generations network.
Bart's favorite aspect of Generations Healthcare Network is our focus on being hands-on with residents and getting to know them on a personal level. He believes that "everyone has a story, if one takes the time to listen."

In his current consulting role collaborating with administrators, Bart ensures that each facility has the resources needed to deliver care in the most efficient and effective way possible.