FINANCIAL ANALYST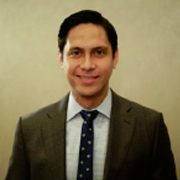 Bart Barrish is the head of the IT department and a Financial Analyst at Generations Healthcare Network. As the former Executive Director at Generations at Oakton and Assistant Administrator at Generations at Regency, he has longstanding in-person experience within the Generations network.

Bart's favorite aspect of Generations Healthcare Network is our focus on being hands-on with residents and getting
to know them on a personal level. He believes that "everyone has a story,
if one takes the time to listen."

In his current consulting role collaborating with administrators, Bart ensures that each facility has the resources needed to deliver care in the most efficient and effective way possible.

Bart loves his wife, music, the outdoors, and has a passion for rescuing foster dogs.